Roch Castle provides a contemporary, natural backdrop for a carefully selected collection of works by just five artists.
Feature artists Daniel Wright and Amanda Wright of Goat Street Gallery, St Davids, were commissioned to create works for Roch Castle within their preferred media of ceramics and textiles respectively. Daniel designed a range of ceramics based on the architecture and landscape of the stunning St Davids peninsula, producing hand thrown earthenware pots detailing drawn images of Roch Castle, and sister venues, Twr y Felin and Penrhiw Priory; whilst Amanda, who works as a hand stitched embroiderer using coloured yarns onto a canvas backing, created detailed tapestries inspired by the history of the Norman castle, which now hang in the high ceilinged public spaces.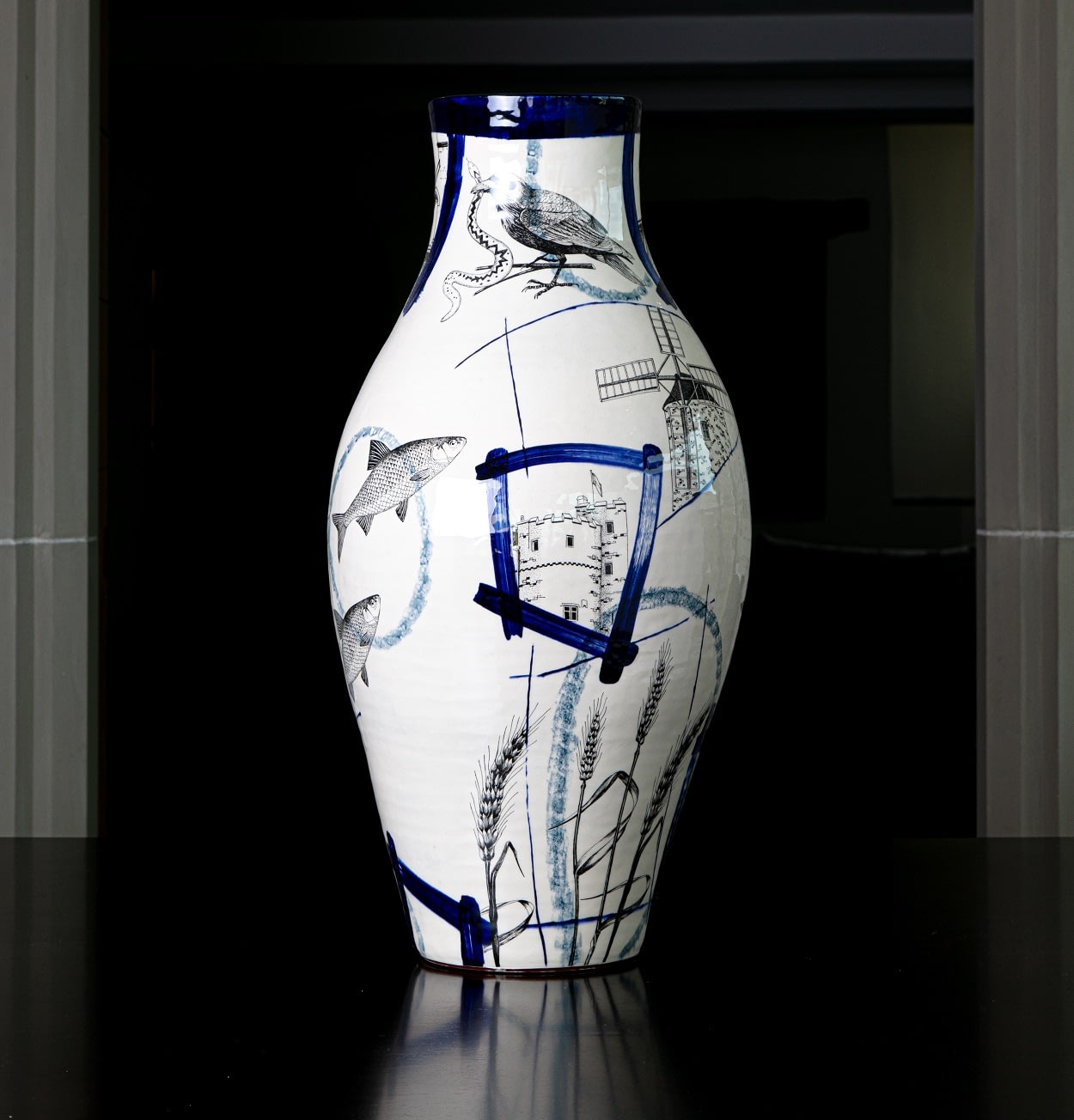 Built in the late twelfth century, Roch Castle embraces over 800 years of history within its five foot thick walls. Located at the division of English and Welsh speaking Wales, an imaginary line crossing west to east through southern Wales that was, and still is known, as the 'landsker line', Roch Castle served as one of a group of border strongholds that fortified Anglicised Wales from the independent Welsh to the North. The first known inhabitant of the castle was a Norman knight by the name of Adam de Rupe. His name probably derived from the rock on which the castle was built and many generations of the family resided at the castle.
Roch Castle was acquired by the Griffiths Roch Foundation in 2008 and opened following an extensive renovation in 2012.
or Call +44 (0)1437 725 566 | stay@rochcastle.com